Black Triangle Treatment in Mendham, NJ
Non-Surgical Dental Care
If you suffer from small black triangles seen between your teeth or around your gum lines, you are not alone. Our team at Jockey Hollow Dentistry uses the most advanced dental techniques to treat your black triangles with a conservative approach. We pride ourselves on offering patients a non-invasive way to restore confidence in their smiles.
Contact the professionals at Jockey Hollow Dentistry today to schedule an appointment, or to learn more about black triangle treatment in Mendham.
Black Triangle Treatment, Before & After
Treatment done by Dr. Johnson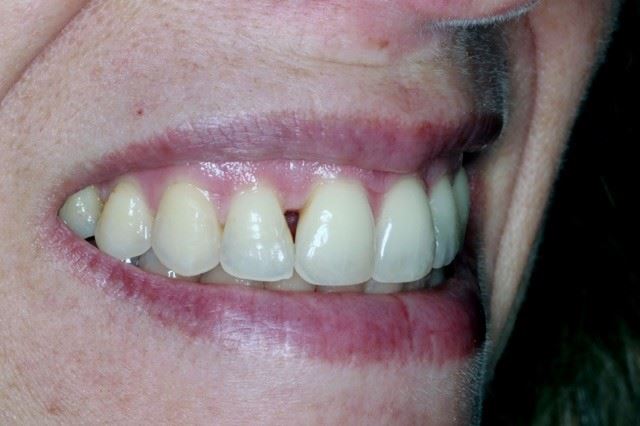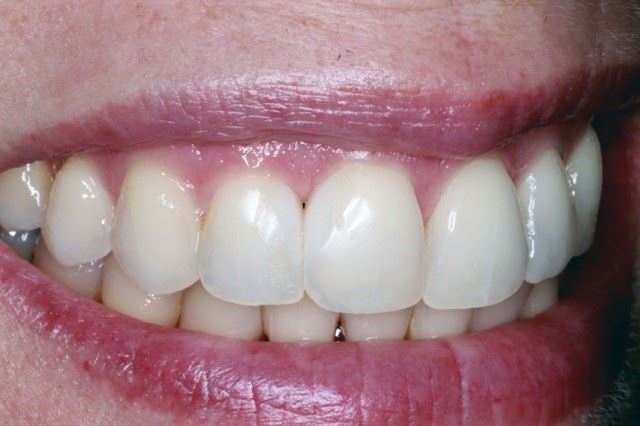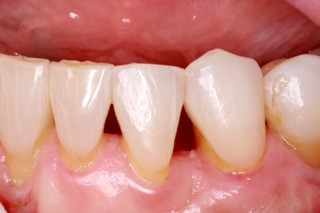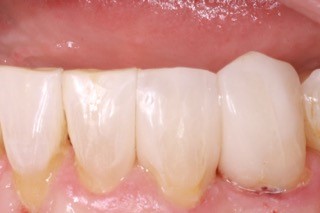 What Are Black Triangles?
About 30 percent of adults have "black triangles" between the teeth and near the gum line. It becomes compromising to your oral health when these spaces open up due to bone loss, gum recession, or movement of teeth after gum surgery or orthodontics (Invisalign).
Not only do they detract from the appearance of your smile, but these spaces also accumulate food debris that leads to excessive plaque buildup.
Dr. Johnson is pleased to offer a cost-effective, minimally invasive approach to fill in black triangles between teeth.
Black Triangle Treatment
Multiple treatments may address black triangles, however, we prefer to use a non-invasive approach. Rather than altering your gum line or giving you a restoration, we simply inject a small amount of a filler in the gums near the space so it closes.
This procedure is completely painless. We simply apply a bit of topical or local anesthetic to the area, inject the filler until the triangle disappears, and you're done. The area might be a little tender for a day or so afterward, but this should quickly go away on its own.
We Offer Free Consultations
To ensure your oral needs are met, we offer free consultations so you know exactly what you're getting into without any hidden fees or processes. Don't hesitate to contact our friendly staff to book your first cosmetic dental appointment to treat black triangles. We will make every effort to accommodate your needs.
Call our office at (973) 200-4262 to speak with one of our friendly staff members and learn more about black triangle treatment in Mendham.